Introduction
In this day and age, where attention spans are decreasing faster than ever, and information overload is expected, the presentation field has seen an incredible change. The screens initially screened for displaying information are now sophisticated tools that engage and communicate. If you're an experienced orator, corporate executive educator, or anyone else with a message to share, recognizing the impact of presentation screens is essential to leave a lasting impression.
The Evolution of Presentation Screens: A Grand Overture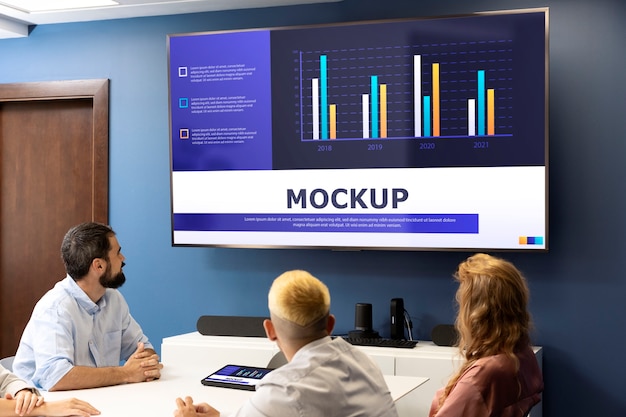 To understand the range of capabilities that display screens offer, Let's go on a trip across time and explore the history of these fantastic screens.
The Age of Transparency Projectors: From the beginning of presentations, overhead projectors were the spotlight for the first time. Presenters would place a translucent sheet of paper or pictures on an aluminium platform with a bright light to display the information on the screen. Though they were ingenious to their day, the limits were evident regarding image quality and the difficulty of managing the physical transparency.
A Rise of Slide Projectors The slide projector age marked a new age of sophistication in presentation. Slides, which were often put into carousels, enabled presenters to switch between different visual elements effortlessly. However, the technology faced many challenges, including the heavy equipment and the infamous incidents of jammed or lost slides.
A Digital Revolution: The digital age brought an incredible change in the presentation industry. The advent of personal computers, digital projectors, and, later, flat-panel displays led to the switch from analogue technology to digital. This change simplified the process of presentation, which allowed crisp images with interactive elements and the possibility of multimedia.
Related: Projection Screen Unleashed: A Journey Through Visual Excellence
The Power of Visuals: Orchestration of Engagement
Today's world is fast-paced, and our brains are wired to the visual stimulus. Visuals are a significant factor in our ability to absorb and remember information. Learning to tap into the potential of images on-screen displays is essential for capturing your viewers.
Visual Attractiveness The visual appeal of your display screen is essential significantly. The typography, colour palette and overall style influence how your message will be taken in. Colours that are subtle, complimentary and clear fonts give a unified visual experience that eases your viewers into an emotional connection.
Information Hierarchy Screens for presentations allow you to control the movement of information. Visual cues, animated graphics, or adequately placed images will help you direct your viewers' attention and ensure they understand the main elements of your content.
Storytelling through visual screens for presentations is more than just a background to display text or images. It's an opportunity to tell stories. Make your viewers feel emotionally involved with engaging narratives, multimedia and other elements and transform information into captivating tales.
Interactive*: The latest generation of presentation screens offers interactive functions that transform passive audiences into engaged participants. Quizzes, polls, and live Q&A discussions make a soundscape of interaction and allow the audience to take part in the making of the presentation.
The Psychology of Presentation Screens: A Beautiful Sonata
The psychological aspect of screen-based presentations is an exquisite symphony that determines how an audience absorbs and absorbs the information. The interaction of many aspects, from visuals and sound to the pace of presentation and interaction, determines their experience.
The Tech Behind the Magic: Instruments of Empowerment
Contemporary presentation screens offer more than displays. They're dynamic tools created to take your presentation to new levels. Below are a few key technologies that can improve the presentation you give:
High Definition*: Clear HD screens guarantee that each detail is sharp and clear. This will capture the attention of your viewers and capture their imagination.
Connectivity Flexibility is essential. Ensure your screen can be connected seamlessly to all your devices, whether via HDMI or wireless. You can also use cloud-based integration. This will ensure that the content you want to share is available at reach.
Capabilities for Touchscreens*: A few display screens come with touch-sensitive interfaces. This allows the user to interact with the content in real-time. Note, highlight and interact directly with your viewers.
Wireless Control* with remote controls, mobile apps or even navigation using gestures, it is possible to orchestrate your presentation precisely by immersing your audience into an effortless journey.
Portability*: Today's screens are built with mobility with an eye on portability, which allows users to present wherever their audience may be, whether that's in an office, class, or a conference room.
Choosing Your Perfect Instrument: A Sonata of Features
The right screen for your presentation is like choosing the right instrument for musicians. Below are some things to take into consideration when choosing your display screen:
Size Size: The dimensions of your display should be aligned with the dimensions of your audience and your area for your presentation. An appropriately sized screen will ensure all attendees can view and interact easily.
Resolution: Select the highest resolution you can afford in your budget. Clear and crisp images can make your material more enjoyable and easily understood.
Connectivity: Make sure that your screen can seamlessly connect your devices via wireless or cables.
Interactive*: Based on the style of your presentation and the goals you want to achieve, it is possible to choose a display equipped with pen or touch capabilities to create a dynamic interaction.
Durability Take into consideration the long-term durability and endurance of the display, particularly when you intend to use it often. A reliable instrument ensures a flawless performance.
User-Friendliness*: A simple user interface and a simple setup procedure are vital to ensure you can focus on making the presentation flawlessly.
Mastering the Art of Presentation: A Magnificent Sonata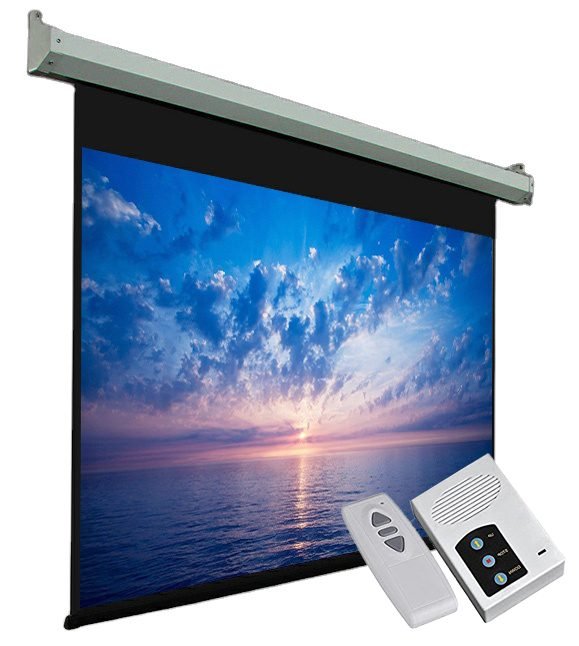 While the display screen can be a helpful instrument, it's the person who is presenting who carries the conductor's baton. To master the art of presenting, combining the appropriate elements and arranging them effectively is necessary.
Designing engaging content: The content you create must be a symphony of details, structure and aesthetics. Use charts, images, stories and multimedia to present your message engagingly.
Do some practice and rehearse. Practice and Rehearse: Being familiar with the content you are creating and the tech you are using is crucial. Rehearsing and practising builds confidence, which reduces the likelihood of technical problems.
Communication with Your Audience
: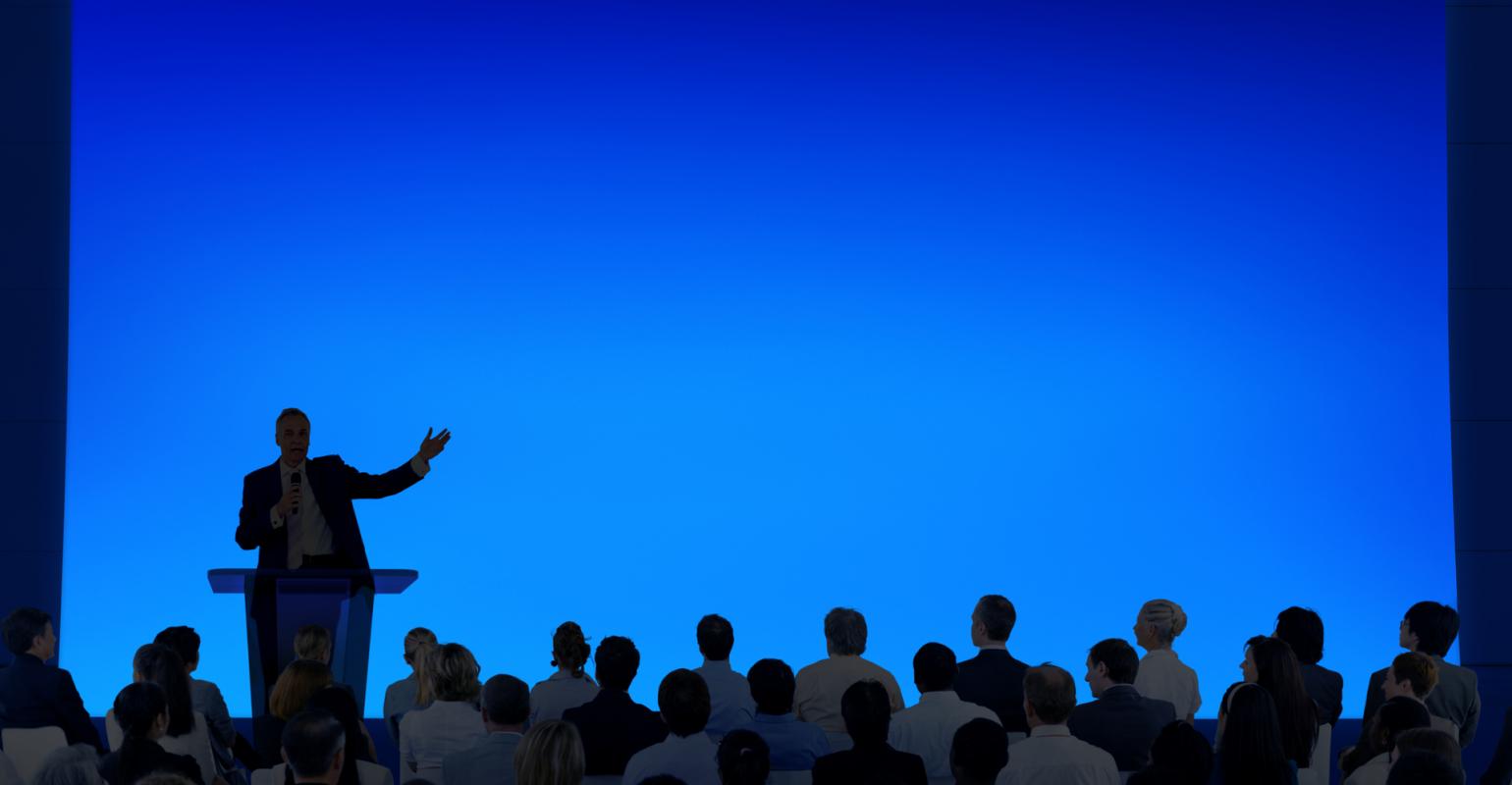 Engage your audience on a more personal scale, emotionally and conceptually.

Keep eye contact with them, use the body language of your audience, and fill the presentation with enthusiasm.

Remember that it's not only about what's displayed on screen.
It's about how you connect with your viewers.
Technology as a tool and not as a distraction. Technology should be used to enhance and not detract from the message. The correct presentation balances the use of technology to enhance comprehension and participation instead of confusion.
Looking for feedback Following your performance, collect feedback from your audiences and colleagues. Conductors can benefit from constructive criticism. Greatest ally, helping to improve your performance and polish your performance.
Conclusion: The Grand Finale
In the realm of presentation, the screen plays the conductor's baton that orchestrates an orchestra of data, interaction, and emotions. It's more than just a screen for projection; it's a robust canvas to tell stories and a channel for engaging and transformative events.
While preparing for your next performance, remember that your presentation isn't just about the screen. It's about bringing together the technology you use and your skills in presenting. If they are properly integrated, it results in an unforgettable and captivating performance that leaves a lasting impression on the audience. You're now in the right place to be a master of the art of captivating by symphonizing your screen displays and letting your message resonate with the minds and souls of the people you are trying to reach.
Related: Interactive Boards: Transforming Education and Beyond